Nigeria's national team was dealt with a big scare yesterday as Super Eagles star Samuel Kalu collapsed during training session ahead their opening match against the Sparrows of Burundi in the AFCON opener.
Kalu, 21, plays his club football with Bordeaux and is with the Super Eagles in Egypt. The striker trained with his teammates on Friday ahead of today's opening clash against Burundi.
Kalu is said to have collapsed while taking a corner in training as he was immediately attended to by medical staff. He was then immediately taken to a nearby hospital for tests. The youngster was found to have been dehydrated and urged to take more fluids on board, according to reports on Goal France.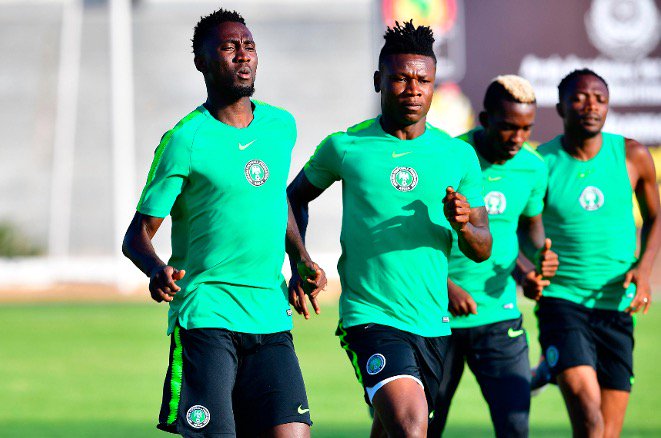 Kalu is now in a stable condition and is still believed to be in contention to play against Burundi this weekend. Ademola Olajire, a spokesperson for the Nigerian Football Federation, said: "I was told that Samuel Kalu is in a stable condition. "He was taken to the hospital for tests and now he's fine. He was dehydrated."
The Egyptian doctor Ahmed Rizk saves Samuel Kalu 's life after having heart attack during training ahead of Super Eagles match against Burundi on Saturday.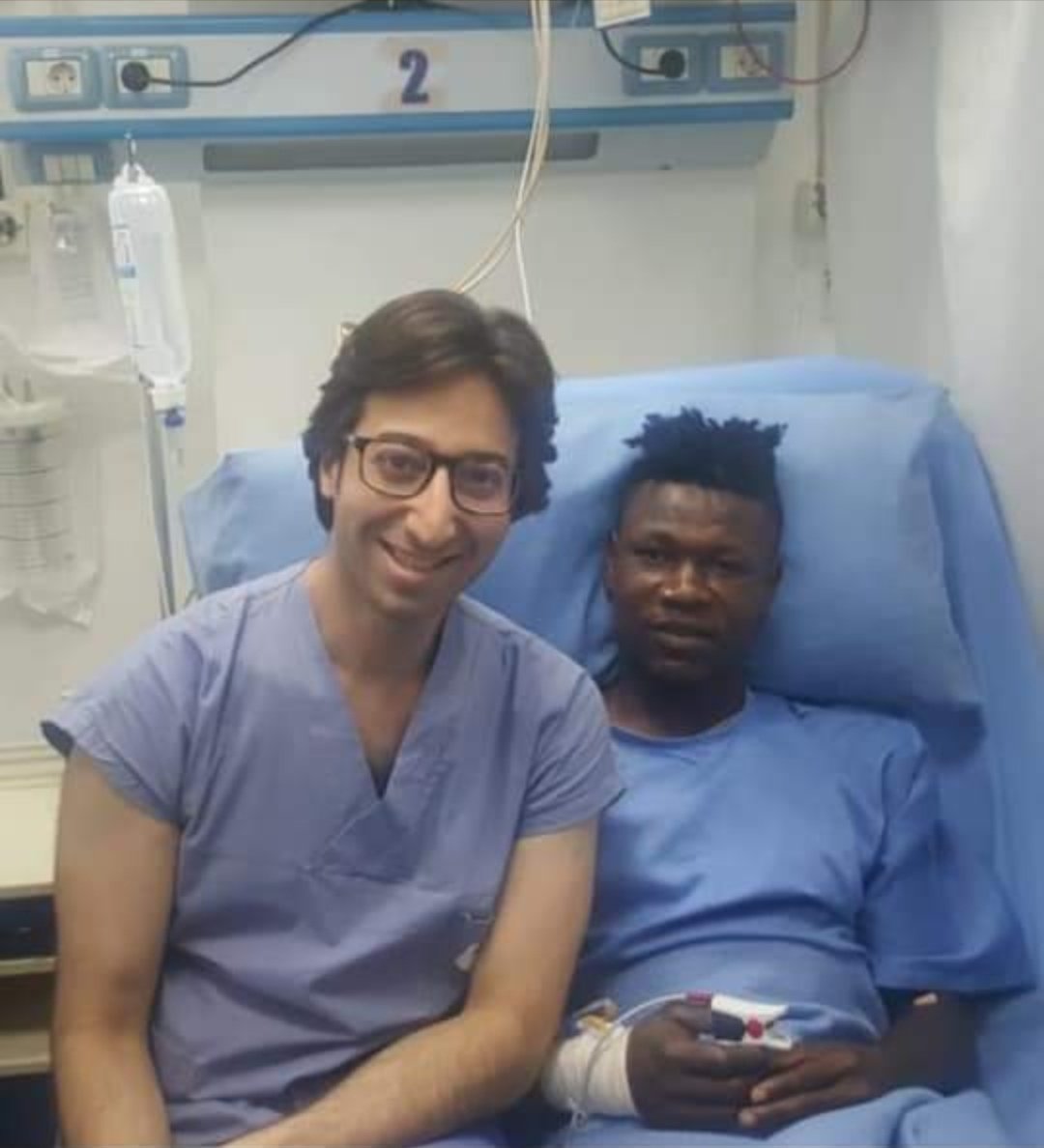 Recall that it was reported that tests from the hospital, revealed that he was dehydrated and just needed to take enough fluid after being stabilized. The Egyptian doctor who saved the life of Samuel Kalu after he collapsed following the heart attack, was identified as Dr. Ahmed Rizk.
However, despite the word of encouragement, Kalu may still miss his first major tournament for the Super Eagles unless the Confederation of African Football is satisfied with the full medical report clearing him.
According to reports coming out from the camp of the Super Eagles, Kelechi Iheanacho could be called up to replace Kalu if the Bordeaux striker is ruled out of the Africa Cup of Nations of in Egypt.
According to sports journalist, Collin Udoh, CAF officials say they are waiting on full medical report which will determine whether it was dehydration or a cardiovascular incident. Since the incident happened within the 24-hour time window before a team is allowed before the kickoff of their opening game, Nigeria may be able to substitute the player if the CAF Medical Committee determines that he cannot compete at the tournament.
NFF officials said that Kelechi Iheanacho has been contacted and is on standby to join the team in that event. However, the decision to substitute the player would have to be approved by the organising committee. Otherwise, Nigeria will be forced to prosecute the tournament with just 22 players instead of 23.
Send you best wishes to Samuel Kalu as he recovers from the sudden heart attack… Thanks